When:
January 11, 2015 @ 2:00 pm – 5:00 pm
2015-01-11T14:00:00+11:00
2015-01-11T17:00:00+11:00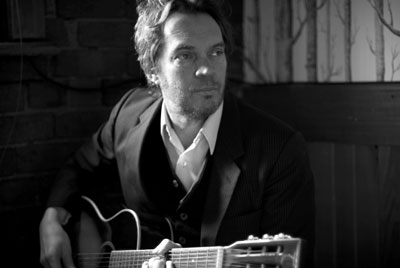 Charles Jenkins (solo)
Sunday the 11th of January from 2pm  |  Tix: TBA
Acclaimed Melbourne singer songwriter Charles Jenkins heads north for a solo show in Sydney. Featuring songs from his albums with his band The Zhivagos, new songs from his latest Amateur Historians project, old Ice cream Hands songs, maybe even a Mad Turks song plus whatever else takes his fancy. Come along and heckle, sing along and swoon, for "He's too good a writer not to be in your life"  Bernard Zuel – Sydney Morning Herald
Petersham Bowling Club Sunday January 11th from 2-5pm With the Jo Meares Band!
For more info head to www.charlesjenkins.com.au
Reviews of Too Much Water In The Boat 2014 by Charles Jenkins and The Zhivagos
"Between Jenkins' world-class songwriting, eccentric vision, and distinctive voice and the Zhivagos huge musicianship this is an album that will floor you. There's enough lyrical and musical nourishment in Too Much Water to keep you coming back for years; and when it's this good too much is not enough" Kinch Kinski – Unpaved Magazine
"You would like to think that Charles Jenkins will get a bit more than just critical acclaim for this brilliant album" Brian Wise – Rhythms Magazine
"One of Australia's finest songwriters just keeps getting better with the years" Noel Mengel – Brisbane Courier Mail
"He continues to churn out remarkable records, seemingly oblivious to the lack of mainstream recognition" Jeff Jenkins – Stack Magazine